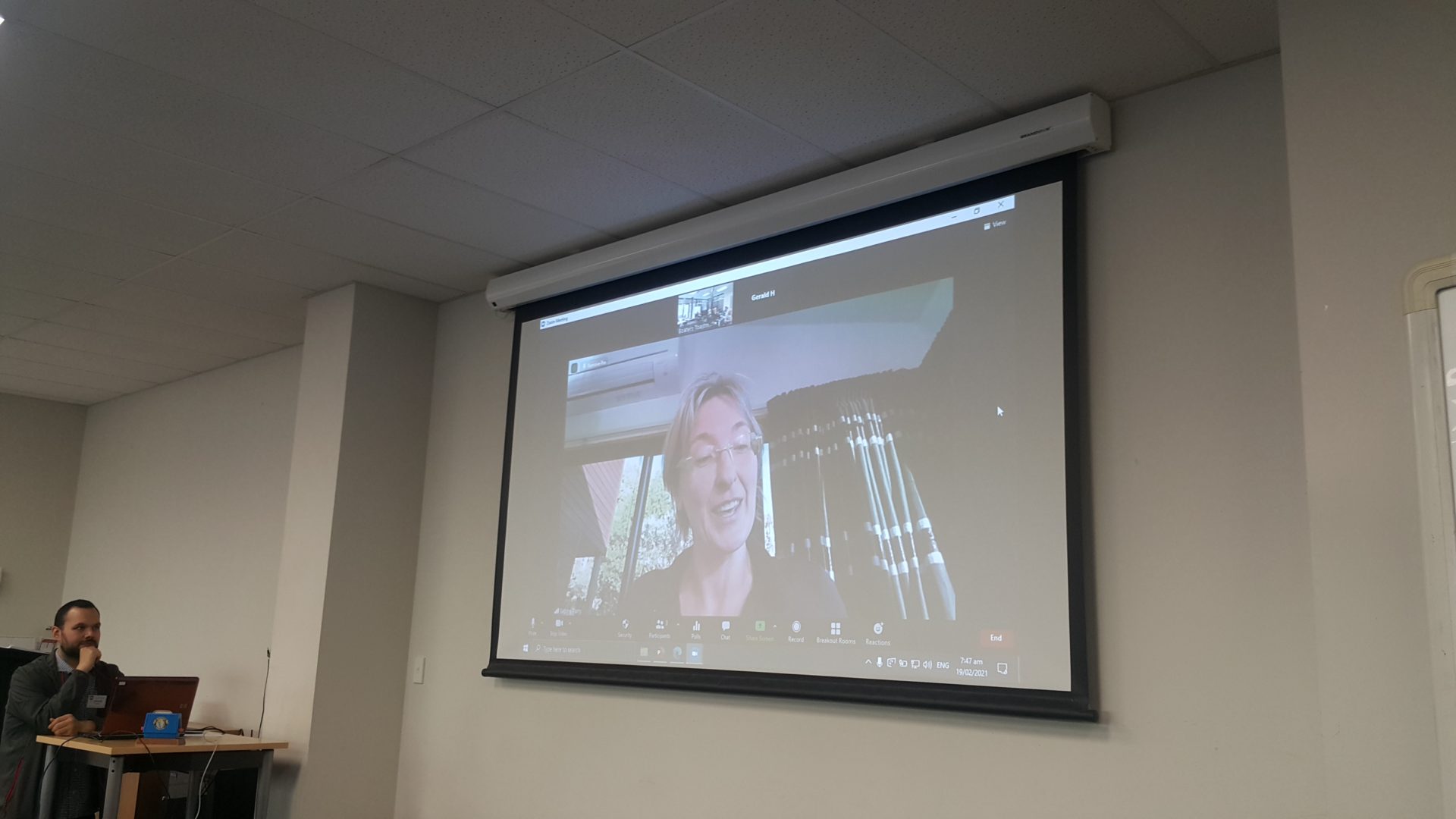 Member blog by Anna Smirnova who gets a special mention for not only writing her first ever blog post, but doing it in English, which is not her first language… but she's here to practice, so what better way than to accept the challenge and just do it!!
It was a great beginning of a day in Boaters Toastmasters.
Brett Snow successfully pulled off with the Toastmaster role. With his theme "Listen. Learn. Lead." he talked about benefits of listening, learning and how a leader can implement these skills to inspire and gain trust.
Our Grammarian for the day Corinne Bataille gave us quite extensive explanation about difference between listening and hearing.
Then we had three Speakers.
Louise Landess presented the same speech from her previous take incorporating received feedback in the scope of Motivation Strategy Path. She talked about her dear friend who might seem rude, swearing and with bad manners at the first glance. But at the same time her friend's extraordinary, brightness and colorfulness attract people around. Fantastic and alive story making us think over of "The Power of Shame"
Our second speaker was David Clarkson with his project on the Competition and Other speeches Pathway. He gave us a capture speech – "I was a White Man"- on unconscious racism. He explored the topic revealing three cases from his own childhood, youth and adulthood and also gently advertised Obama's book "Promised Land" that has been read recently.
Joji Thomas is our new member delivered his first Icebreaker speech from the "Presentation Mastery". He introduced himself, talked about his background and experience giving clubbers the opportunity to know him better.
Our evaluators: Aaron Gale, Helen McLeod, Roydon Gibbs and Cam Parsonson had to work hard to identify areas for improving and give feedback for each speaker.
There are just a few of them:
Use your body language, gestures and vocal abilities
Choose a place in the middle of the stage where you are heard easily
Your story doesn't have to be true
Sabine Perry as usual was our Table Topics Master, but this time on Zoom. There were five speakers who talked for 90 seconds about their experience reflecting the main topic of the meeting.
In the end Joji Thomas walked away with the Toastie Award.
It was one more productive Friday morning with the nice people in Boaters Toastmasters.