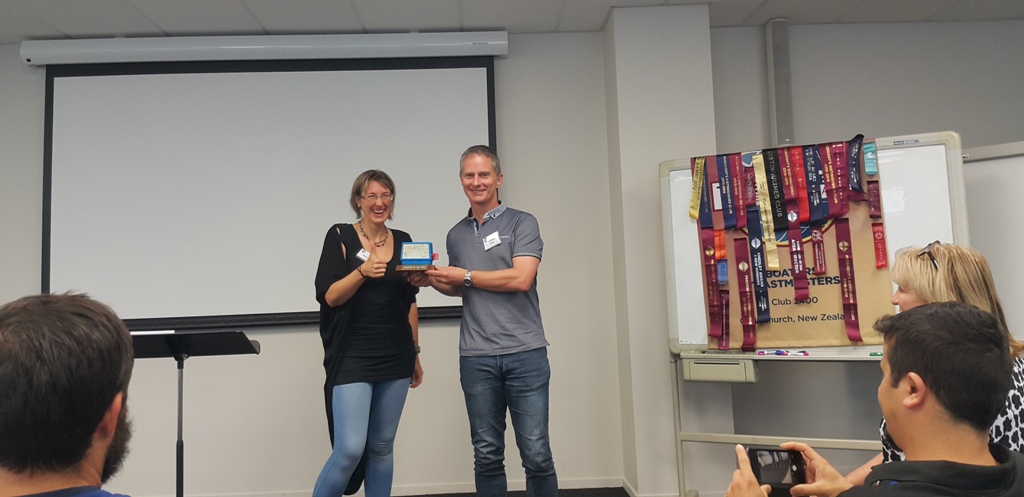 Team tag member blog this week – Rachel Walton & Louise Landess
Today's theme is Gratitude – Great theme always love this one.
Today's Toastmaster is Helen MacLeod, which is based on her work and this theme is a protective practice for when life gets really hard.
There is hope  (Through gratitude)
Our Grammarian introduced the word of the day "sensuousness"
Oooh hello – that got a lot of laughs – a quality that relates to the pleasing of the senses…….. first introduced by the poet John Milton. There was a poem called "happy endings", which wasn't what we thought it was going to be.
How do you follow on from that one?
First Introducer is Sabine Parry for Natalie Perzylo – "sensuousness" seems to have really made everyone think!!!
Natalie used a murder mystery presentation to provide a different medium for teaching. Natalie originally used the presentation as a proposal to convince her board at work to do so through the use of technology.
Welcome to Aaron who was giving his "Ice Breaker" from the Dynamic Leadership path today – Aaron has had a lot of royal meetings in his early life and we were wondering why they weren't dramatised in "The Crown". Aaron's speech is entitled The Roller Coaster of Life and this is Aaron's ride. Born in Balclutha, Aaron is listed in their Wikipedia page!
(Exit Rachel stage right… enter Louise stage left)
A clever tidbit thrown into the mix was to challenge us to guess why. A clever way to get our full attention as we had to listen carefully, but as Aaron was an accomplished cricketer for a good decade or so, it was quite a hard guess (Google him and you'll find the answer!!).
An interesting and entertaining Ice Breaker giving a taste of some great speeches in future. And congrats to Aaron, not only for breaking that ice, but he also took out the Toastie of the Day. Well done!
Gerald was up next with Ars Rhetorica, a speech about using effective and persuasive langue.  This was a Level 1 research project (Gerald is also following the Dynamic Leadership path) and he mentioned that one of the foundational texts on this subject was Aristotle's Rhetoric (Latin: Ars Rhetorica); a book written thousands of years ago that is still relevant to this day. Gerald's aim was to summarise and explain some of the key concepts detailed in this text, and judging by the audience's response, he managed to do this well.
Our Table Topics Master, Stephen McConnachie was Zooming in this week and combined some clever thinking and technology to bring us the Wheel of Fortune – to select speakers. Unfortunately technology failed us, but then quick thinking and technology saved us as Gerald stepped in with his phone to relay the topics.
And of course, following speeches come the evaluations which, while based on the relevant speakers, offer commendations, recommendations and challenges we can all learn from. Here are three points that stuck with me:
When trying to recall a point, instead of looking at the ceiling or floor, look out to the audience
When delivering a long webinar, every 20 mins, break up the presentation with small activities that engage the audience
Rather than prowling or wandering aimlessly, move deliberately and purposefully around the stage
Cam reported back that we had stuck pretty well to time – one of the most important attributes of an effective Toastmaster is the ability to stick to time and something that we all need to continually practice… a great reason to keep coming back. Who doesn't love a speaker who sticks to time?
And speaking of time. It's time to hit publish and look forward to next week where we get to come back and do it all again. So much learning, so much fun. Hope to see you there.