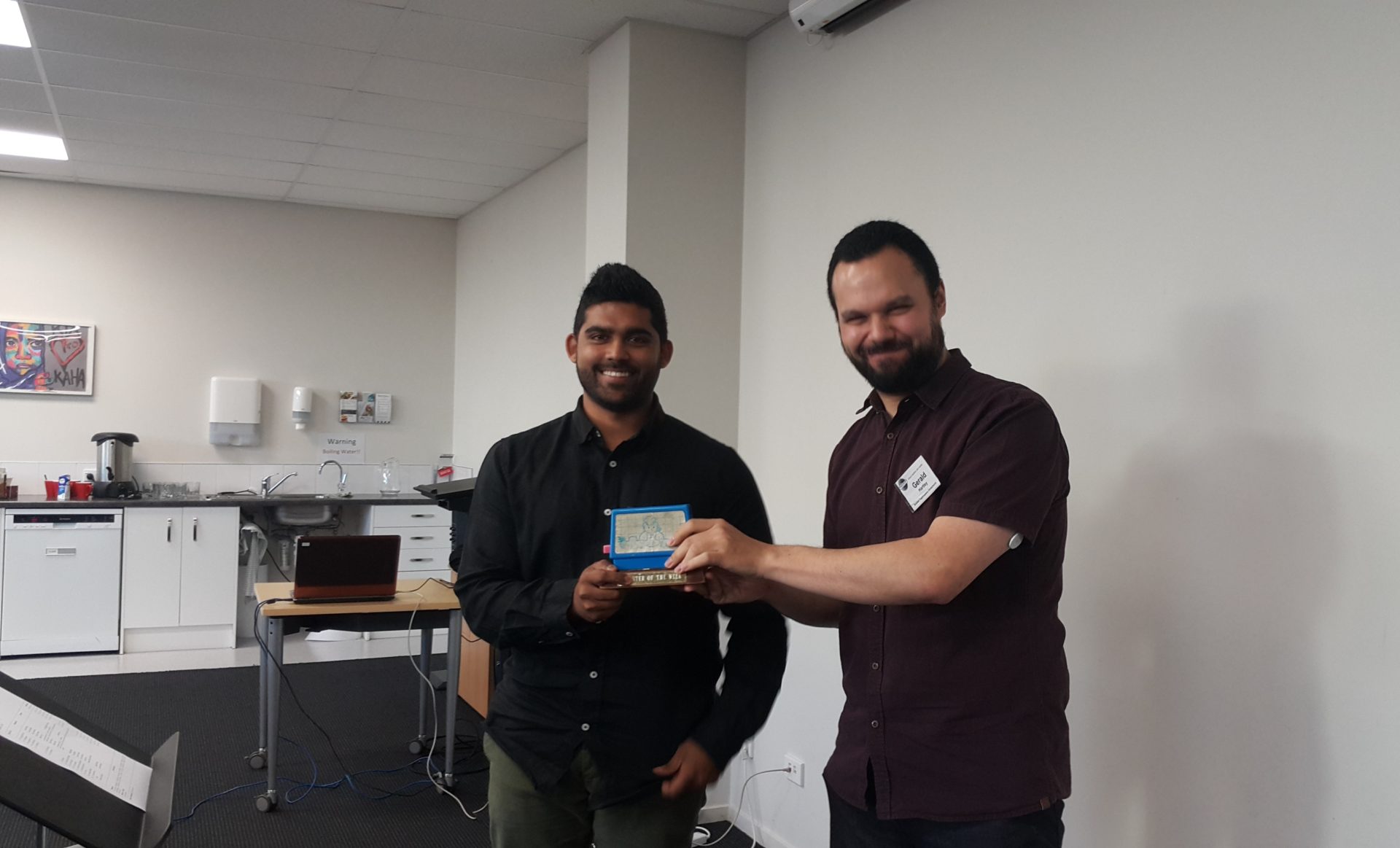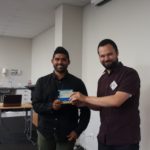 Member blog by Gerald Hartley. A big day today at Boaters Toastmasters Meeting #1049, as we had an impressive turnout of guests for this morning's Demonstration Meeting! Not only did we have guests attending their first ever Toastmasters meeting, but we had a lot of recent members performing roles for the very first time, which provided a perfect demonstration of the club spirit we have at Boaters – everyone getting in there and giving it a go!
It was a pleasure to see Vivien as our Sergeant at Arms this morning, who opened the meeting by welcoming all our wonderful guests. She shone the Super Trouper light on our Toastmaster this morning, by providing a stirring introduction that almost left our (usually never lost for a word) Toastmaster Louise Landess speechless!
Our honorary conductor Louise gave thanks to the music and dedicated the theme of our meeting to the 'soundtrack to our lives' – the music that helped us through the highs and lows that we've experienced over the years.
Our Grammarian Anna showed no signs of "disillusion" by doing a fantastic job of taking the Grammarian role for the very first time.
Introducer Henry was surprised to learn about the many balls Sabine juggles at any one time… only for our Ringmaster Sabine to show us how it's done! She delivered another inspirational rendition of her speech, "Dropping your Balls", reminding us all that we never go it alone, and that we should reach out if we find it a struggle to juggle.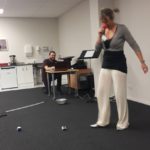 Helen bought up our second speaker this morning, Joe Rayen, as he released his long-awaited, highly anticipated Icebreaker speech. We learnt about his background, hobbies, and ambitions, which inspired him to get out there, to take a chance, and start his own company!
Next up was our Table Topics section. Alana is certainly no basket case when it comes to her most favourite role, the Table Topics Master! Music was the theme of the morning, as our speakers set the crowd ablaze with a lively, thrilling variety of impromptu speeches. It's a hard climb to deliver the perfect Table Topic, but there ain't no mountain high enough for this morning's speakers!
Dee led the evaluation with some insightful commendations, and was impressed with the all the balls Sabine had in the air when she first delivered the speech in back October (and everything after!) Dee complimented Sabine for using the feedback from the original speech to help to improve this morning's rendition.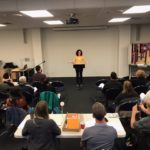 Next up was our first-time evaluator Corinne, as she got to keep on delivering useful feedback, complimenting Joe on sharing his story with the club. Corinne provided recommendations and takeaways for his next speech, which hopefully won't be too far away!
Cam gave us all we wanted out from a table topics evaluation – delivering observations, commendations, recommendations, all wrapped up with his signature sense of humour.
It was a beautiful day for Aaron, as he delivered a beautiful General Evaluation for the very first time. He provided some fantastic commendations and recommendations for all the presenters this morning who had not already been evaluated. Congratulations to Aaron for taking on one of the biggest roles in the club and doing so well with it!
Another first-timer was our timer this morning, Morgane, who did a wonderful job to keep the band in-tune and on-time. Well done for taking on your first club role, and here's to many more!
Our Club president wrapped the meeting with a very special, extended version of our President's Bulletin. She invited our guests this morning, both first-timer visitors and experienced Toastmasters, to come to the stage share their stories with the club. It was inspiring to hear the reasons our first-time guests had for visiting Boaters, and the ways our current members have grown, both personally and professionally, since joining Toastmasters.
Finally, the winner takes it all as Joe was awarded the Toastie Award for his Icebreaker speech!
Thank you to everyone who was involved for making our Demonstration meeting a huge success!