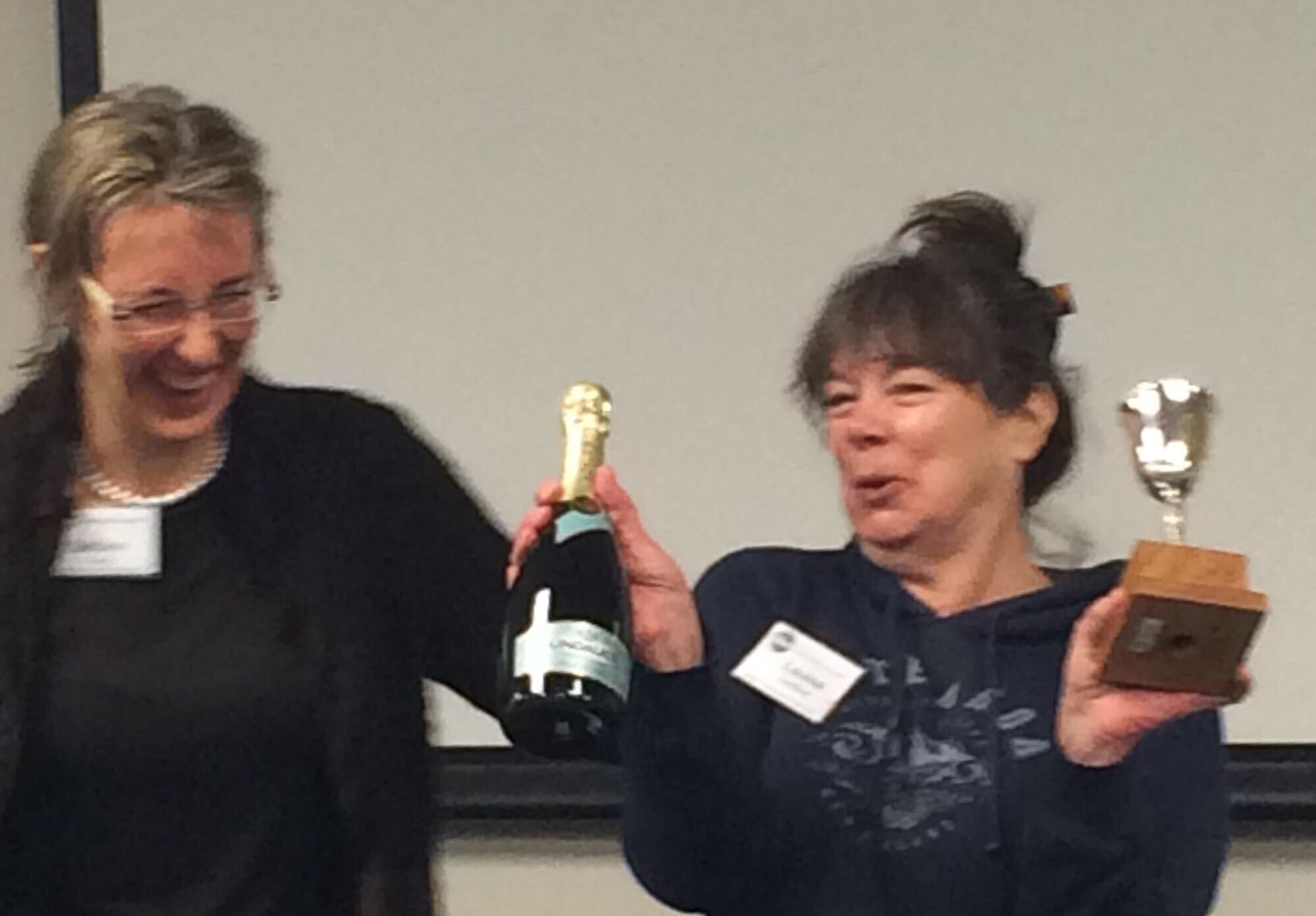 "YOU CAN DO IT" was the Theme of the Day for our 1020 Meeting on Friday… and the Boaters definitely did this morning!! What an invigorating meeting and fitting lead up to our Table Topics Competition next week!!
We Introduced, We Spoke, We "Rocketed", We Celebrated, We Evaluated and we were all thoroughly entertained 😊
David started us off wondering if Rob Schneider was going to pop his head out and yell "You Can Do It!!" at any moment… having a 4 year old son regularly say "I Can't Do It",  David is learning to patiently parent and add "I Can't Do it…yet".  Something we have to remind ourselves as Boaters when starting a new Path, trying a new role at Toastmasters or getting called up for Table Topics!!!
Our Toastmaster of the morning, Helen McLeod wove some lovely stories throughout the morning… she took us on one of her recent training sessions at Halswell Quarry with her personal trainer calling out "You Can Do It Granny"… he even asked if she would like a rest – my kind of trainer… and this set the scene for the rest of our morning….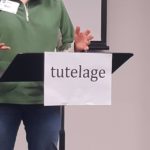 Our Grammarian, Natalie, gave us a wonderful word, "tutelage" and explained the origin starting as guardianship and a guiding influence and changed a little to instruction and teaching… those of us new to Toastmasters are definitely learning a lot under the tutelage of all the wonderful experienced speakers in Boaters… how lucky are we!!!  And thank you to Natalie for providing us with tutelage on how to really make the Grammarian role shine.
Rachel warmly introduced Esmail who spoke about "Conflict Management". Esmail cleverly separated this into WORK and HOME and explained how conflict was very different in each. He suggested not to take conflict at WORK personally – react and behave relating to the business and work goals. He explained if emotion comes into work discussions then this is not professional.  He also mentioned not to make big decisions about work issues without speaking it through with a work colleague first – a conversation could change your decision or validate it. Esmail then went on to say that HOME conflict is not professional and it is very personal with emotions. Home is about growing love, giving love and sacrificing; accepting some things for the sake of love and to end conflict. He shared a lovely story from when he was young with his brothers, it was their job to get the warm bread for the meals each day and one day no one got it, instead of reacting their father went and got it himself – it sounds like that had more impact and is something Esmail has never forgotten to this day and he definitely "Did It", making us think about how we should all be less defensive and show more love and sacrifice in our homes.
Our 2n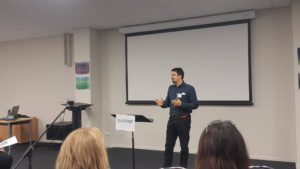 d Introducer Jacqui welcomed Louise L "Same Same Different Same" – a  speech originally about 8 blogs in two days and the benefits of community building… this topic ended up morphing into an Educational last minute about what makes a great blog.  With Louise's experience editing blogs as part of her work, we were all listening.  Louise explained there are only a few Blogs that actually really work and they have a few important points: 1. Having a purpose – it is about Community Building in your subject of choice;  (2)  Using your own voice and making it relevant, current and topical, then edit it to keep it authentic  and (3)  Keep it interesting –  blogging helps to clarify your own thinking, but she does recommend getting another professional to look at it… Same Same Different Same blogs are the ones that rise to the top.
Then it was ROCKET TIME… Sabine, our President took us through our Awards and Achievements in a very entertaining way that got us ALL involved – as you may have seen on an earlier Facebook Post!!  What a fun way to Congratulate our Clever Boaters.
With fast "Thigh Slapping" we Congratulated Louise G, Vijay, Deb and Esmail for Passing Level 1 Pathways
With "Feet Stomping" we Congratulated Roydon for passing Level 2 Pathways
With "Stomping AND Clapping"- getting tricky now! – we Congratulated David and Gerald for passing Level 3 Pathways
And with a vocal "WAAAAY" to a Mexican Wave-type action we Congratulated Louise L and Imelda for passing Level 4 Pathways
MENTOR OF THE YEAR – was Awarded to Roydon Gibbs (Roydon received this Award on Zoom in Level 3 and was absent today…..so we look forward to acknowledging him for the 3rd time and presenting this Award in person)
AND ……DRUMROLL……OUR TOASTMASTER OF THE YEAR went to Louise Landess with big laughs and smiles and a welcomed Bottle of Bubbly!!  Cheers – SHE DID IT!!
And last but definitely not least……
Alana B our Table Topics Master "Pretended it was CONTEST TIME" and had questions with a Yes or No answer.
"Do you think crying is a sign of weakness?" Sabine won 1st Place as she gave us a heartfelt speech, sharing that she felt crying was not a weakness but actually showed great strength and courage to show your emotions.
"Would you break the law for a loved one?" Alana V , our returning Guest (and nearly member again hopefully), took out 2nd Place entertaining us and leaving us with visuals of her breaking "Community Laws" sneaking around her new neighbourhood under the veil of darkness with clippings under her arms.
"Is it possible to lie without saying a word?" Imelda said we definitely can lie without staying  a word…..and went onto explain  how a lot of us feel – when we plant our feet, pull our shoulders back, plaster a big smile on our faces and we act like we got our speeches all under control!!  Imelda took out 3rd Prize.
Other Table Topics speakers were Gerald who shared that when he helped people he didn't ever think "what's in it for me" – and Dee (the Blog writer) didn't write what she spoke about but she made it through her second Table Topics speech.
We finished with the Boaters Bulletin where Sabine mentioned there will be Educationals on Humorous speeches coming up, Zoom Master tutelage, watch out for the Membership Survey…and
A BIG CALL OUT FOR CONTESTANTS for our TABLE TOPIC COMPETITION on FRIDAY 31ST JULY with another encouraging line that Sabine manages to slot into her updates–  Do what Excites and Scares you!!.
So if you haven't already hop onto easy-Speak and lock your name in – "YOU CAN DO IT!!"