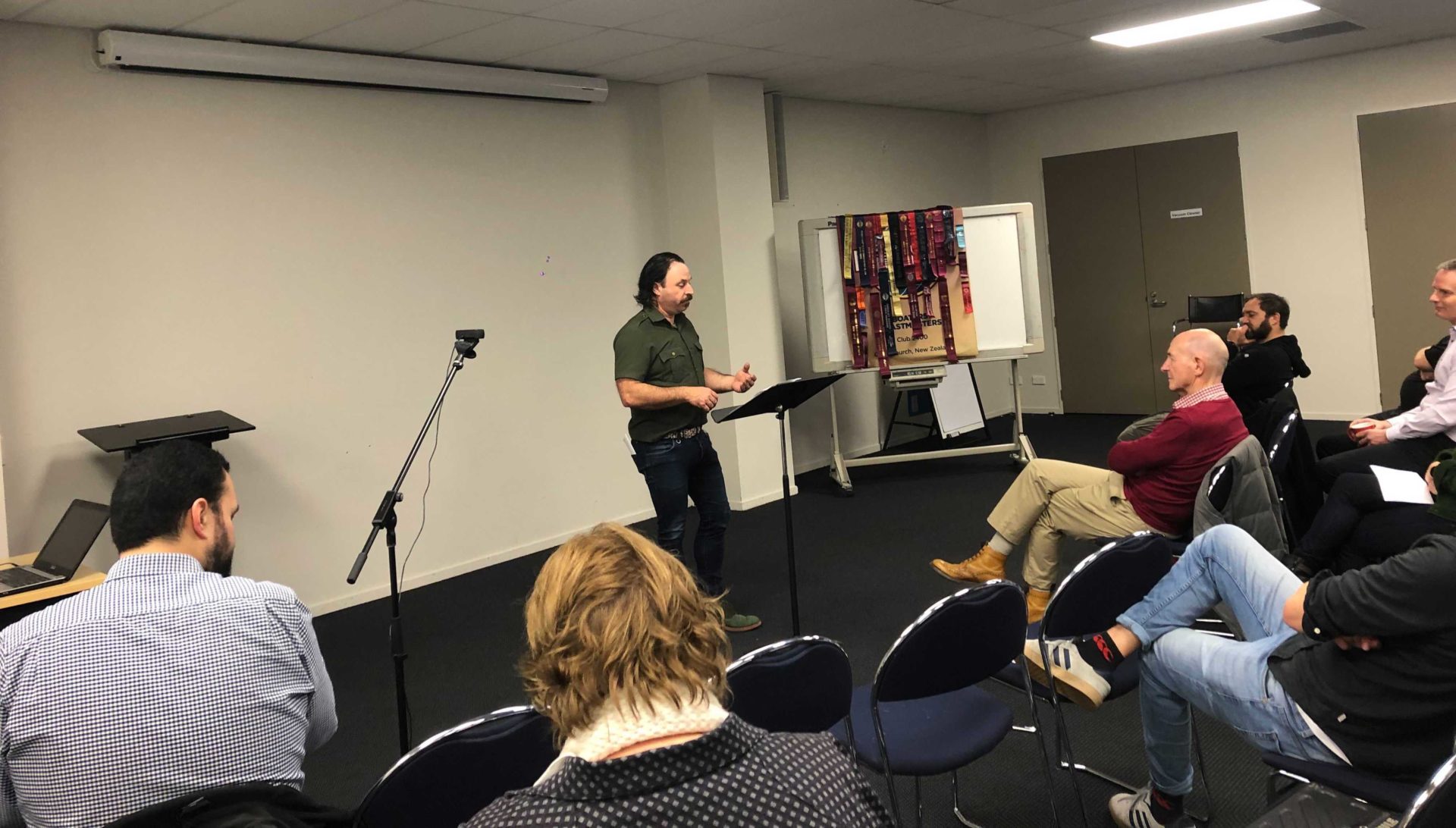 What a fast-paced 7 am start to the day this was!
The morning kicked off with Sabine's speech 'Different Sides of Me'. An experienced Toastmaster who took the opportunity to share a side to her that not many had seen before. Sabine's humorous delivery coupled with well-timed slideshow pictures captivated us as we delved into her past. I can say with confidence that everyone is looking forward to the rest of Sabine's humorous speeches.
Following Sabine was Gerald with his speech 'Motivate Me'. Gerald engaged us using anecdotes from both his professional and personal life. He drew comparisons between applying self-motivation and team motivation, leading to a well-structured speech with beneficial learnings for the audience.
After the break we were treated to a large impromptu speech session from Louise centred around the theme, 'Best Birthday Eva.. or…!?'. Natalie talked about her milestone birthday at New Brighton Pools, Helen on who she would donate to on her birthday, Cam on birthday skipping 4th September because it didn't count in 2011, Joji on his fascinating two birthdays a year, Dee on the best gift she is going to give, and finally David on his un-birthday surprise of a nice morning walk before sunrise in Pegasus Bay.
It turns out that you can fit a lot of entertainment and public speaking practice into an hour and a half on a Friday morning.