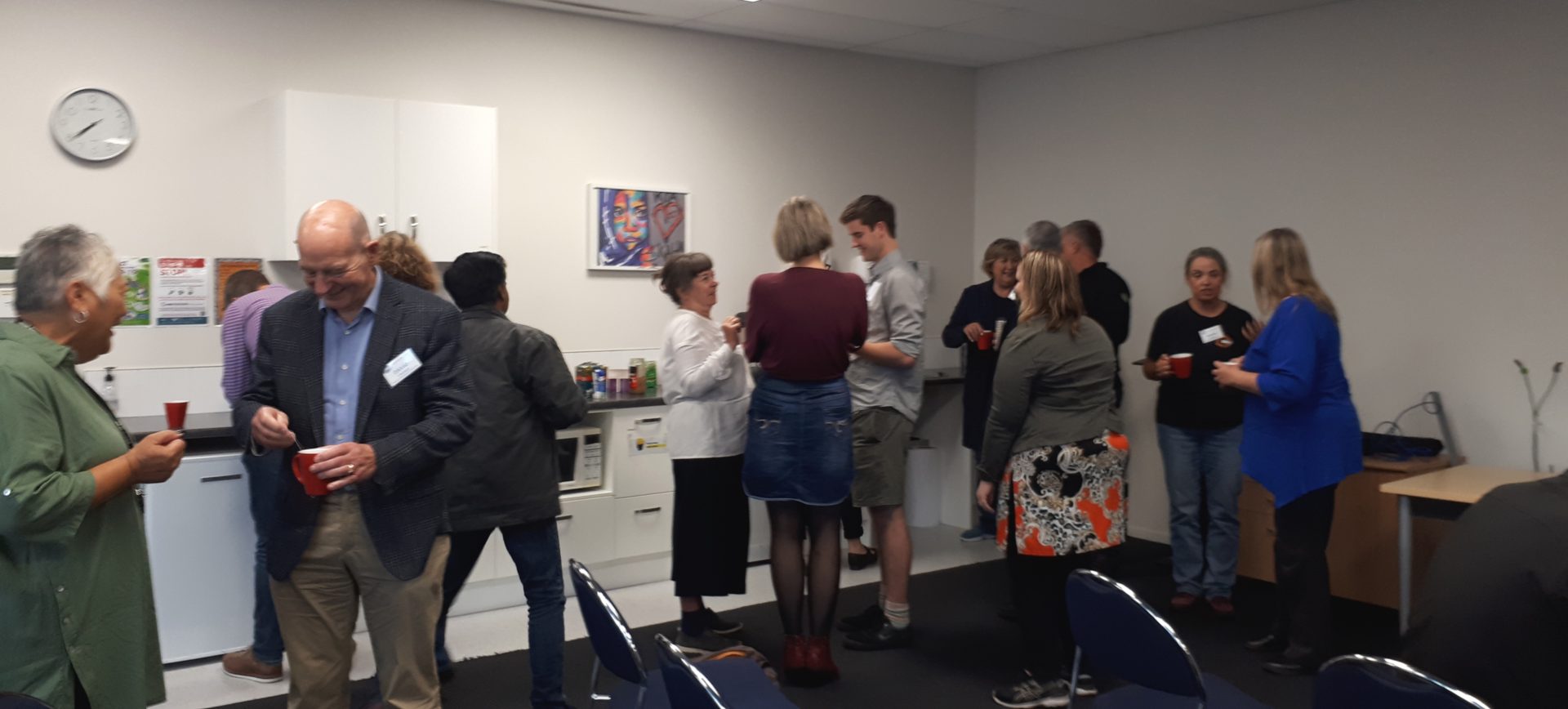 Member blog by Anna Smirnova. It was an uncommon Friday morning in Boaters Toastmasters, starting with the cheerful greetings and instructions of our Sergeant at Arms of the day Alana Bogart. Using her great vocal variety, Alana chanted the theme and inspired the audience to echo her.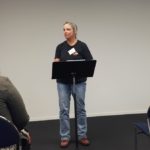 Toastmaster Natalie Perzylo chose a theme that is quite close for everyone – Moving on. And moreover, it was her last working day in Blind Foundation. So, she herself is moving on!
Something that was really useful to know (especially for me as a newbie) was discovering the different ways to be a Grammarian. Louise Green shared with us three manners:
Counting speakers' 'filler' words – particularly ums and ahs – and giving them feedback at the end of meeting;
Picking a word, explaining its meaning and encouraging co-clubbers to use it
Or… drumroll… doing it Louise's way, reciting poetry as a bard. She read "Moving on" written by prominent Australian author Banjo Paterson.
By the way, Louise might be moving on to Australia.
Our first speaker was Louise Landess. It seems she has many paths. This time she was managing a Difficult Audience of her Presentation Mastery Path at level 4. That was pleasantly unusual and involved an interactive delivery. Whatever the title meant 'Disruption Schmuption'. I can't explain but had a chance to feel a capturing atmosphere (it's one of the benefits of your personal meeting presence). She listed three stages of her speech structure on a whiteboard as a way of effectively managing disruptors:
Situation;
Debate;
Solution.
I was able to identify some club mates who tried to distract Louise from her narration of day light saving by talking about cow milking, mum problems, birthday parties. Louise managed situations quickly by questioning to distract disruptors, using other members to answer distractors' questions, and engaging the audience with her brilliant humour. She built a structure to create moving on structure. Well done Louise!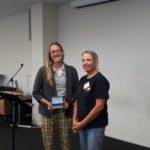 Morgane Honore-Forde, as myself, is a new member. It was her first exciting Ice Breaker Speech (I remember that feeling – dread of public speaking). She told about herself with self-irony and great humour choosing a catchy title for the topic – Buffy is not the Vampire Slayer. No, her life is not a parody of American supernatural drama. Actually Morgane is French who loves steak and cheese pies more than baguettes! She is keen on travelling and has been doing it for the last 9 years and dreams to visit Peru and try 5 thousand varieties of potato. Oh, yea, Buffy. Buffy was Morgan's beloved cat that passed away 8 years ago.
Table Topics Master was Aaron Gale. He picked up interesting people to talk spontaneously for 1.5 minute. It was enough for David Clarkson to play a scene from his childhood in Sherwood Forest. He used a sophisticated word for a tool that turned out to be a slingshot according to his highly performed gesturing. Jacqui Anderson told us about her love for primary public school and how she was disappointed in moving on to private high school. Our guest from Community House, Janet, introduced herself.
Evaluators: Rachel Walton, Dee Bigelow and Henry Thompson were equally nervous as speakers. Nevertheless, they gave encouraging feedback.
Madam Toastmaster was deeply impressed by Morgane's sense of humour. So, Toastie Award walked away with Morgane Honore-Forde!
In conclusion I'd like to add that it was enjoyable (as always) Friday morning with Boaters Club mates and our guests Janet and Peter.
Sincerely yours Anna Smirnova