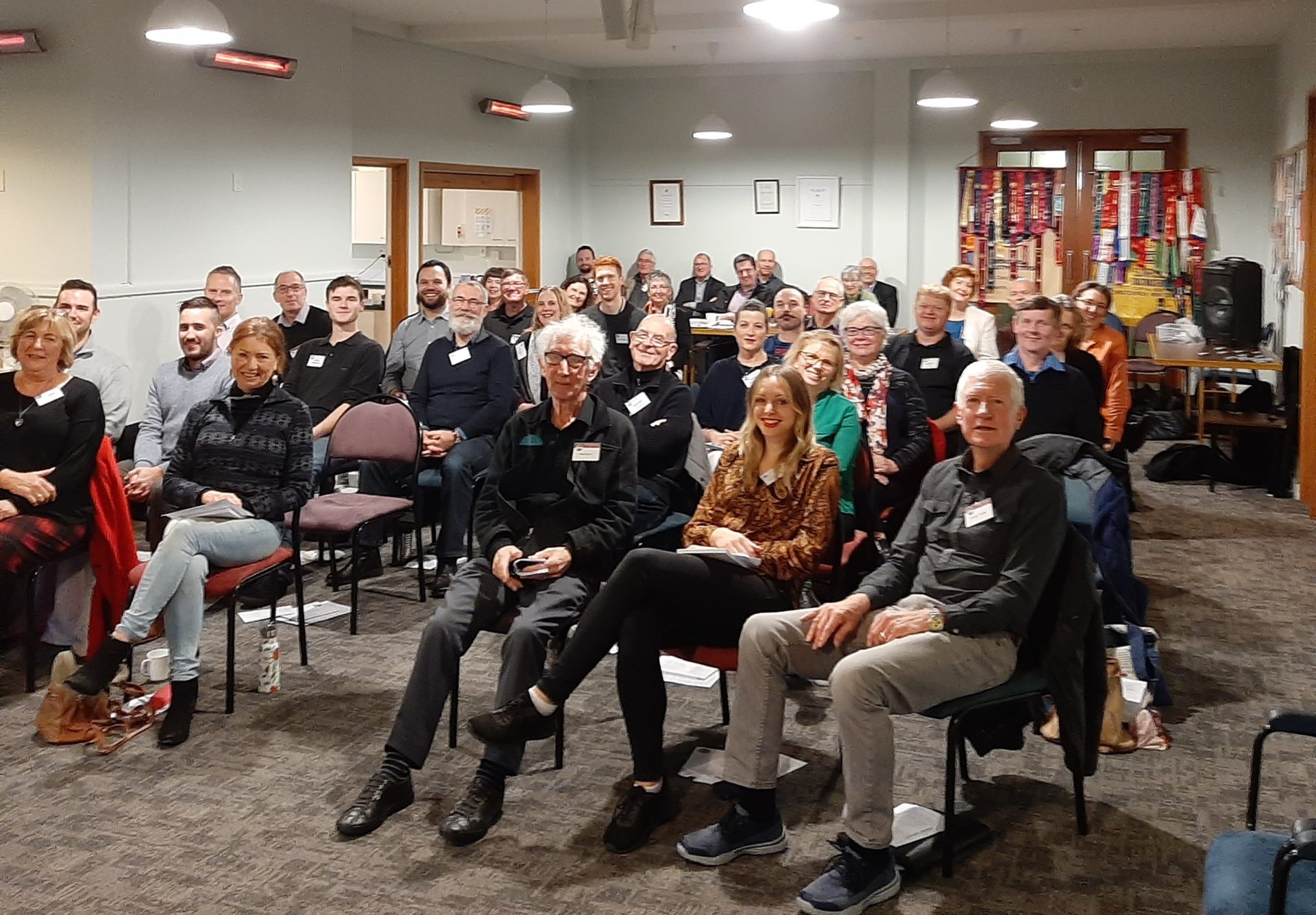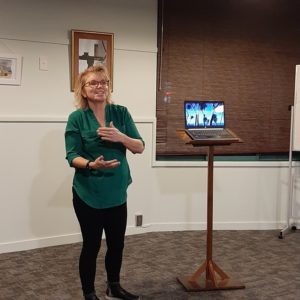 Member blog by Corinne Bataille.
On a foggy Thursday morning we took a road trip to Sunrise!! Exceptionally this week, the (almost!) whole of Boaters was welcomed by Sunrise, another 7am Toastmasters club, due to our club room being unavailable. One of the great things with Toastmasters is that we can visit other clubs and know that there will be some consistency in how meetings proceed… and that people will be friendly!
What a fantastic opportunity to meet other Toastmasters, full of energy and enthusiasm about having us visit. Like Boaters, Sunrise is full of interesting people, including sculptor Paul Deans who discovered a 35 million year-old turtle fossil in a piece of stone from an earthquake-damaged church! And for old times' sake, three of the four co-founders of Boaters happened to be in the room: Toastmaster for the day Sean Joyce, Sheila Hailstone and of course our very own David Clarkson!
The room was absolutely packed, we were blessed with amazing speeches and, dare I say, scrumptious morning tea. We started with quiet reflection around 'love is all you need', as Paul Deans called us to take care of our imaginary younger self. A powerful delivery that touched us all.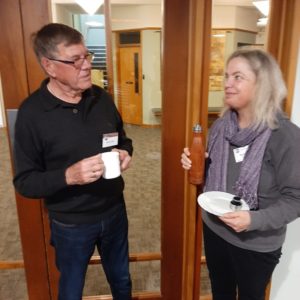 After we all sang 'love is all you need' came fiery Alannah Vickery, whose outrage at a politician's comments on climate change revved the energy up in the room. Language (both oral and body) is key in a speech and powerful expressions such as 'it incensed me!' were delivered with a tight fist. Alannah called us to reflect on how we can all do better to fight climate change and show said politician that we're capable, 'we fought to save the whales!' she exclaimed.
Table topics (impromptu speaking) were split into two sessions, with Sunrise and Boaters Table Topics Masters taking turns. Topics included sports, social media, life on another planet, monarchy versus republic, and cycle lanes. We were given the opportunity to speak about a topic previously taken, which gave people more time to come up with ideas, and there were plenty!
'Rugby is our mana, it's our culture, this is who we are', cried Gerald at the thought of selling part of our national rugby to an overseas entity. 'It's time to change our coins' lamented Natalie, referring to conspicuous images of the Queen on NZ coins. 'We should embrace the Commonwealth!' implored Grant. Taylor and George reflected on life on another planet. 'Don't pray for messages from outer space', warned George, since unfriendly life on another planet is quite likely!
Speech evaluations are helpful to both the speaker and the wider audience. Louise Landess suggested not bringing notes to the lectern if we are trying not to use them and paying careful attention to the timing of audience involvement. Engaging with the audience is better placed in the middle of a speech while a take away message is best delivered at the end, for effect.
This meeting had everything covered: it was vibrant, informative, emotional and hilarious, and a quiz got everyone frenetically engaged during the break. We'll be back Sunrise!