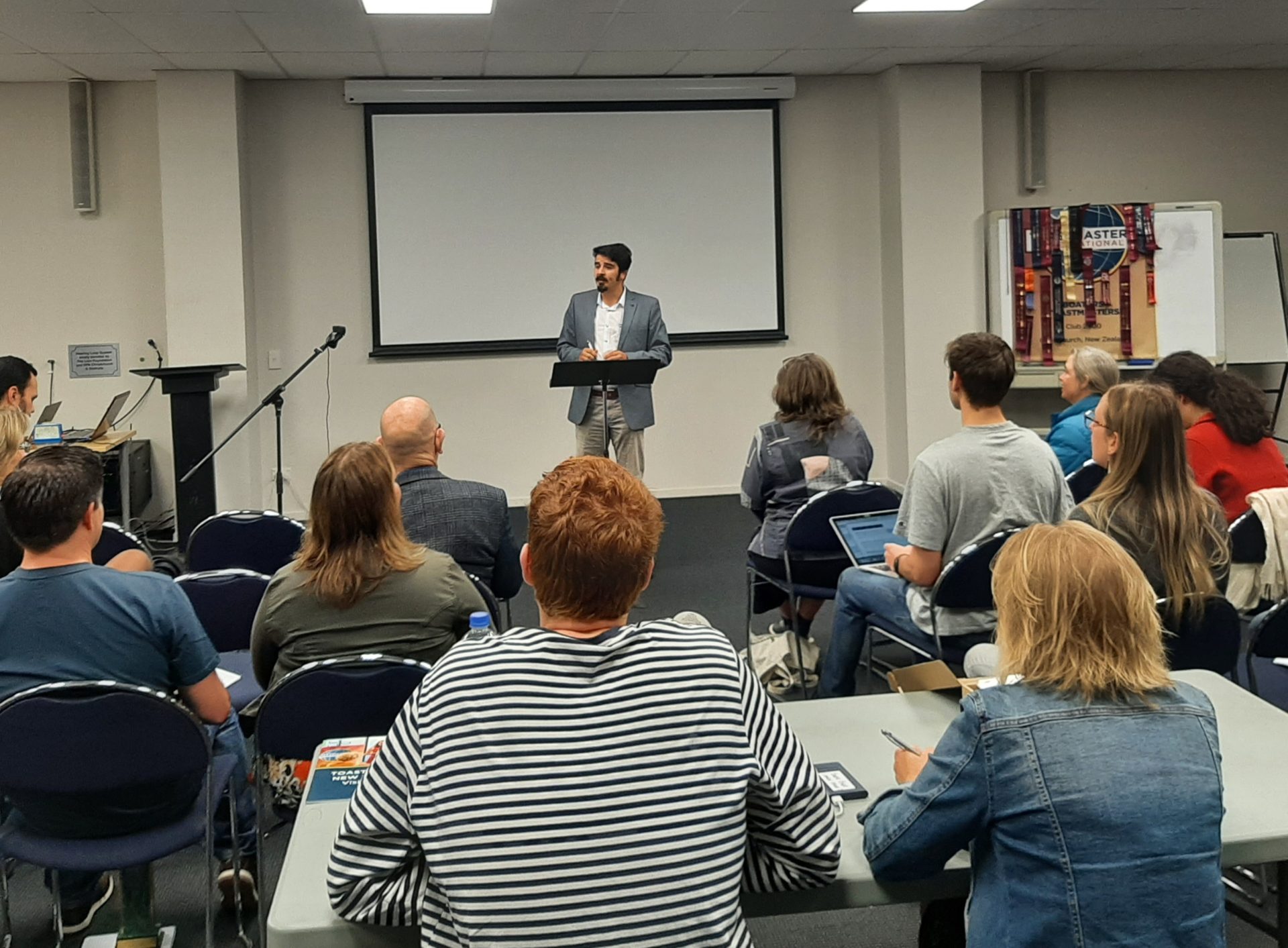 Member blog by Corinne Bataille. Meeting #1048.
After coming to Boater Toastmasters for the past 9 weeks, I thought I had got a feel for what to expect from the 7am meetings. Well today proved me wrong!! We had surprise after surprise, starting with two guests extraordinaire who did no less than take on meeting roles: Rob from Spreydon Toastmasters who acted as grammarian without preparation, and Max who not only timed the whole meeting but delivered a table topics (impromptu) speech, lost-dog-in-a-forest style. Our third guest, Tanya-who-managed-to-cycle-through-town-while-still-half-asleep, amazed us by delivering a table topics speech on her first visit!
Our club is rich in diverse cultures and nationalities and it was great to hear about Persian new year from our Toastmaster Esmail. A new year and new century start tomorrow! Main speech themes from Dee, Gerald and Aaron centred on lifelong friendships, communication styles, travel surprises and culture shocks, such as breaking up the side of a plane to dislodge a lost bum bag, and an uncooked egg in a packed lunch!
The first twist of the morning was Brett taking us through deep breathing and stretching exercises as an introduction to our first speaker. A welcome break in routine! The next surprise was energetic introducer Alana as 'show host' for Gerald's educational speech on communication styles. Gerald wowed us with his technical prowess and creativity, delivering a speech in 'Who wants to be a millionaire' style, complete with pictures, sound and (unfortunately!) virtual dollars.
Gestures are important in a speech, and they are some of the things we look out for. My favourite takeaways tips: rather than clasp your hands, open them up to let people in, from Helen, and David's 'to be a good speaker, you have to be un-embarassable!'
I always look forward to my Friday mornings at Boater Toastmasters. It energises my whole day. With the influx of new members recently, I can't wait for more curveballs!